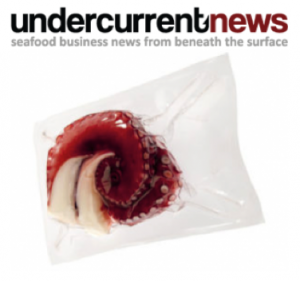 Excerpt from the article published in Undercurrent News
February 28, 2017, 9:02 am
Matilde Mereghetti
Investments last year from private equity firmare kick- starting consolidation in the Spanish seafood sector and supply countries in Latin America and Africa, which will likely then be continued by industry players, sources told.
Undercurrent News.
Three private equity firms, Portobello Capital, GED Capital Development and MCH Private Equity.
Portobello snapped up a majority stake in Iberica de Congelados (Iberconsa) and continues to manage Spanish surimi producer and seafood processor Angulas Aguinaga, while MCH has bought the Portuguese cod processor Grupo Brasmar. Moreover, GED has bought Discefa, a Spanish producer and distributor of frozen octopus.
"The global rise in fish protein consumption is a key driver for the ongoing consolidation trend and for further acquisitions in the sector, which will lead the Spanish seafood industry to fully consolidate in the coming five years," Marco Hulsewe, managing partner at M&A boutique teamOn, told Undercurrent.
teamOn advised the owners of Discefa on all aspects of the sale process and deal closing with GED and Oquendo, another fund.
"[Seafood] demand is outpacing production. Consolidation of the Spanish seafood sector offers good opportunity, as prices are still relatively cheap compared with other sectors and most companies are still family-owned and need to expand their business internationally," Hulsewe also pointed out.
This type of family-owned, mid-sized company has great potential, Hulsewe said.
According to Hulsewe, teamOn — which is really focusing on becoming a leader in advising on seafood deals — is working on several deals in the Spanish sector likely to complete this year.
Last June, GED acquired 73% of Galician octopus producer Discefa. The deal also involved another fund, Oquendo, with a mixed structure of equity and mezzanine debt.
Discefa, which has grown sharply in recent years, plans to increase its revenue, taking advantage of the booming demand for octopus in the US, said Centelles, a partner at private equity firm GED.
Octopus has become very popular with millennials in the US, and is increasingly found on small plate and tapas menus, as well as becoming mainstream as an appetizer.
GED plans to consolidate Discefa's business in the domestic market, as well as to enhance and support its international expansion.
The firm ́s turnover in 2016 reached €65m in 2016 and is expected to total €68m in 2017.
At present Discefa sells about 9,600t of frozen octopus per year. Discefa's plant capacity totals 12,000t per year at present, which will be increased to 14,000t, Centelles said.
The efficiency upgrades that will be carried out at the plant aim to support the planned expansion of the firm's international sales.
"The main objective, we understand, for Discefa is boosting international sales, particularly in north America and northern Europe as well as Spain and Italy," Hulsewe of teamOn, who advised on the sale to GED, added.
Hulsewe also pointed out that octopus availability can change from year-to-year. But, in general, octopus has very good adaptability to changes in climate, like global warming. This was highlighted as an advantage during the sale.
The Spanish firm, which specializes in two main product lines — frozen octopus and frozen cooked octopus — also plans to further increase its sales in the retail sector. In order to do so, it will diversify its range of frozen cooked octopus products, introducing new cuts and packages.
"We will increase profit margins and expand Discefa's client portfolio in the high-quality retail sector," Centelles said.
Hulsewe said that the exit timescale of GED in Discefa was confidential. He added that, in general, private equities' exit time is around five-to-seven years.
Full article is available at: Link