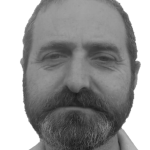 teamOn Corporate Finance is excited to announce the appointment of Rubén Pons to the position of Associate for the Valencia region.
With a degree in law and over 30 years of experience in the corporate finance industry, he has worked at companies such as Pamesa Cerámica, Keraben and Abside Arquitectura. Rubén Pons works as a director at ConsultoriaRPC since 2013.
teamOn is currently executing an expansion strategy within Spain, which has been acknowledged by various public events in the past few months. With this announcement, teamOn is taking the next step in the expansion which has brought the addition of new partners and associates, broadening our reach into Marbella, Alicante, Murcia and now Valencia.
For more information:
Contact: teamOn Barcelona
Ian Carbó
Tel: +34 932720861
ian.carbo@teamon.es